Quiet, Clean & Reliable Braking Performance with Bosch Brake Pads & Rotors: 6 Reasons Why
2 Oct, 2019
CoolDrive Auto Parts stock the Bosch Brakes Systems range for all popular makes and models, covering Passenger & Light Commercial Vehicles in the Australian car parc.
Brake Pads (Front & Rear)

Brake Disc Rotors & Drums

Brake Shoes

Brake Fluid & Consumables

Brake Cleaners
1. Bosch is the world's leading supplier of anti-lock braking systems (ABS), traction control systems (TCS) and electronic stability programs (ESP).
Bosch has decades of experience in the manufacturing of braking systems. The Bosch range covers every sector and ranges from individual components to complete systems. Benefit from a first-class quality, while also ensuring customer satisfaction with Bosch Brakes, which will be perfect for workshops and the auto aftermarket industry.
2. The new Blue Line of Brake Pads from Bosch meets the same high level of quality found within OEM products.
Bosch Brake Pads have been designed to withstand extreme loads having been produced from the highest quality of raw materials.
Bosch Blue Line Brake Pads are engineered for each individual vehicle to determine the best match between advanced friction formulations and pad design elements to deliver quiet, clean and reliable stopping power.suppression shims allow for smooth and quiet stopping.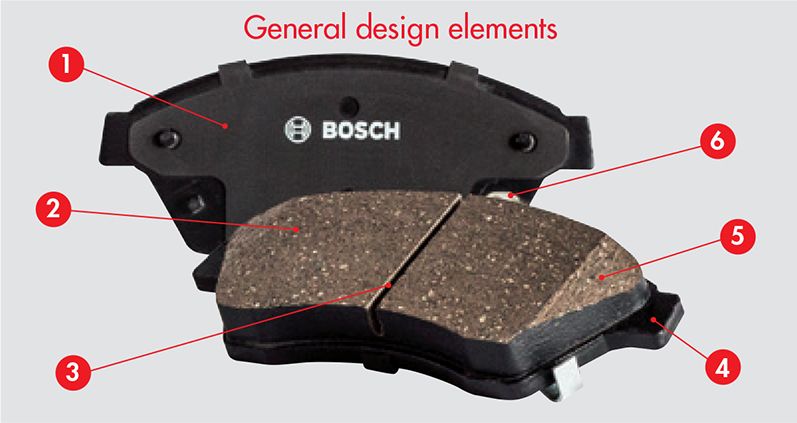 Noise supression shims allow for smooth & quiet stopping

Vehicle-matched friction formulation means reliable braking performance under all driving conditions

Slotted friction material reduces noise for maximum driver comfort

Pad flex is reduced with high-strength backplate material

Chamfered friction material reduces noise for maximum driver comfort

Wear indicators provide a warning for when to change pads -vary based on the individual vehicle
3. Brake Discs & Drums - Superior Quality Cast Steel
The manufacturing of brake discs and drums needs in-depth know-how and extreme accuracy. Bosch chooses casting materials and alloy components based on its lengthy experience in braking. Rigorous testing at the Bosch rotor and drum testing facilities ensures high-quality safety and reliability.
4. Brake Fluid & Consumables - R

eliable Pressure within the Braking System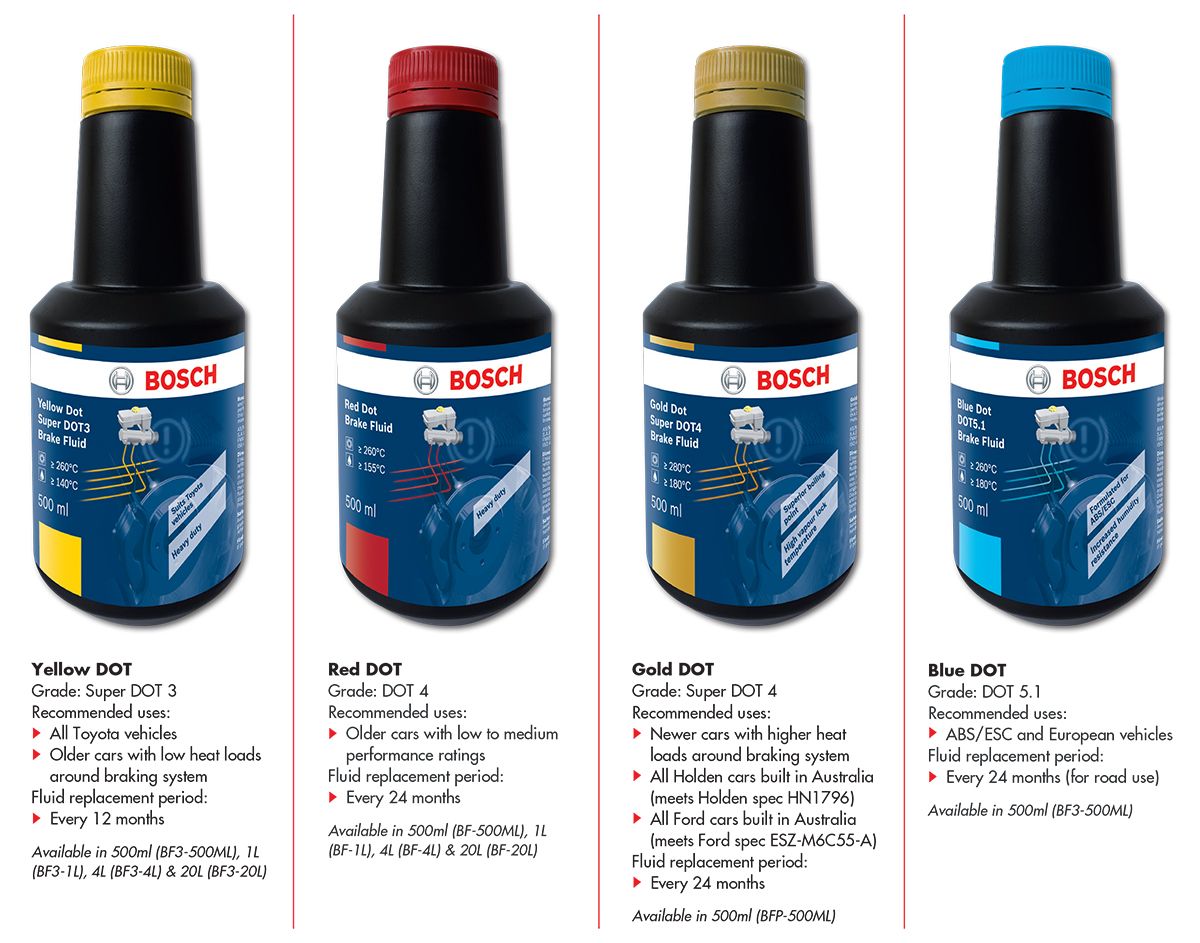 Brake Fluid: Brake fluids need to provide high performance, even under tough conditions. High temperatures within the braking system heat up the brake fluid, a hygroscopic medium that is constantly absorbing water. The more water there is, the lower the boiling point. It heats up quickly when braking and creates steam vapour; thus the braking performance will become unreliable.
5. Bosch range of Brake Fluids
Power transmission is not the only task of brake fluids, they also lubricate the hydraulic components of braking systems. Their special composition protects against corrosion. At the same time, containing additives that prevent any possible damage to seals, gaskets and hoses. Bosch Brake Fluids contribute to the long service life and optimum functionality of the whole braking system.
6. Did you know?
Bosch Brake Facts
Braking systems have been part of the Bosch range since 1927.

Bosch manufactures over 42 million brake pads worldwide annually.

The Australian Government made it mandatory for all new passenger vehicles as of November 2011 to be equipped with ESP®.
Find out more about the Bosch Brake Pads, Rotors, Drums, Fluids & Consumables range on iShop now!